The VICTORIA GOLF COURSE - 16 POINTS
When it comes to golf in Melbourne you really are spoilt for choice. For most people, the West at Royal Melbourne and Kingston Heath will be at the top of the list of 'must plays', but after that there is a plethora of options. Victoria deserves to be right at the top of that list. It is a lovely golf course and will give you a true 'sandbelt' experience.
When we were planning our trip, we weren't sure we were going to be able to play Victoria as it was undergoing extensive renovations led by Australia's top design firm, Ogilvy, Cocking, Clayton & Mead (OCCM). There had been some criticism that the greens at Victoria were its Achilles heel.
Mike Cocking, in this Golf Course Architecture article, explains what OCCM did - 'The club brought OCCM in to complete a greens replacement project – converting greens that had largely become poa annua and were inconsistent and difficult to manage, to a new variety of creeping bentgrass – Pure Distinction……Like many greens built in an era when seven or eight on the stimpmeter was considered fast; greens six, eleven and thirteen were so steeply contoured that they would need to be adjusted to allow a reasonable number of pins and general playability with a modern bentgrass'.
We played the course a couple of weeks after it had reopened to visitors and the greens were in tremendous nick. If this was a problem previously, I don't think they will have any such concerns in the future.
Geoff Shackelford visited the Sandbelt courses in 2011 and proclaimed Victoria the most artfully presented of the premier Sandbelt courses. That article itself was said to have jolted Royal Melbourne and Kingston Heath into action and all three have taken the Sandbelt experience up another notch. Without a doubt the look and feel as you walk around these courses is unlike anything else you will see in the world. Geoff Ogilvy talks here about what makes Sandbelt golf so special.
The whole package at Victoria works beautifully. You are welcomed in an inviting clubhouse, packed with memorabilia and home to one of the best club sandwiches man has ever made. The pro shop team were friendly and welcoming and the first tee puts a big smile on your face. You will see everything here you would expect of a Sandbelt course - exposed sand, rather than rough, and exquisite bunkering.
This is a course that definitely has a few quirks, but none of them detracted from the experience. I doubt there is a shorter par 4 opening hole on any top 100 course on the world - 229 meters, and downhill. However, even this benign opening asks strategic questions of the sort you will get used to as you plot your way around Victoria. Another well-documented quirk is that both 9s end with back-to-back par 5s. Unusual? For sure. A problem? Not at all.
Particularly worth noting are the par 3s - one of the best collections we saw on the trip and the par 4 10th which is a great little dogleg hole which swoops up to an elevated green.
The course was still bedding in a little from the renovation when we played it, and it was the last of 12 rounds in 8 days for us, but despite that we could see this was something pretty special. It was fun to play and asked us plenty of questions without intimidating. It was also one of the most welcoming places we visited on our trip. I suspect as the latest changes bed in, this course will rise even further on the rankings and you should definitely make sure you add this to your itinerary if planning a trip to Melbourne.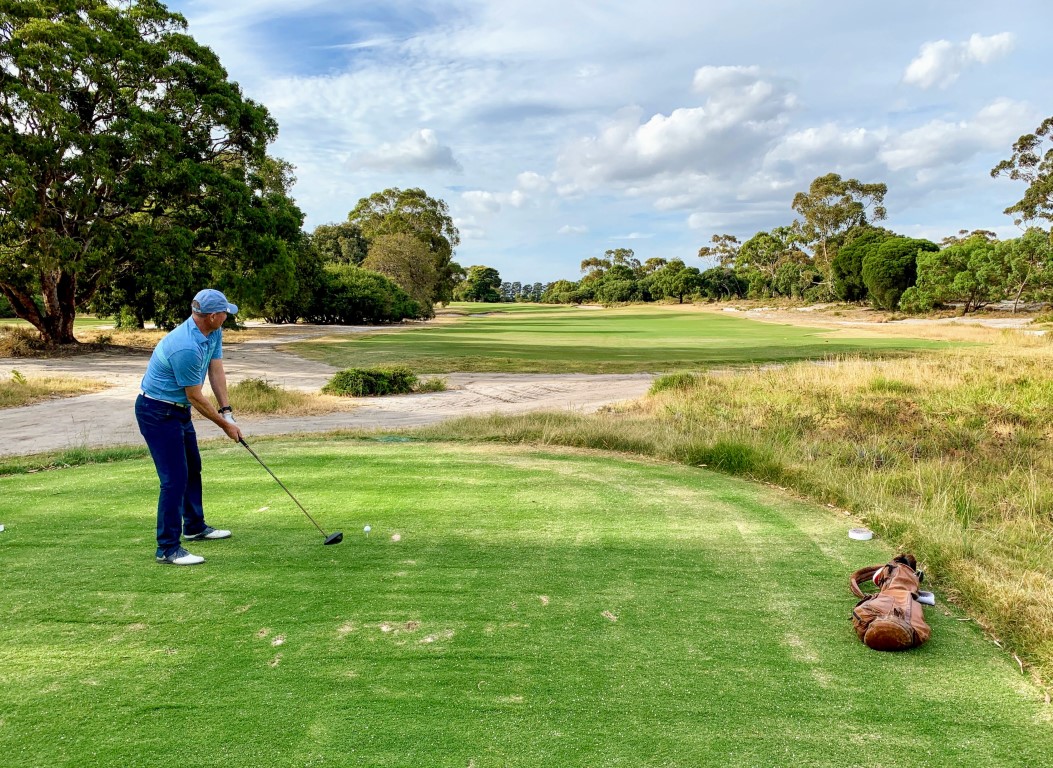 Once again, booking a tee time at a private members golf course in Melbourne is something of a dark art. The website will give you next to no information - just asking you to email them to find out more.
Having said that, we called them up the day before we wanted to play and they were able to slot us in at our chosen time. They were very helpful and keen to make something work.
There is no information on the website about the green-fee but expect something around $400
TOUR TIPS
Victoria is a lovely spot, adjacent to Royal Melbourne in the southern suburbs. One great feature is that there are 12 rooms in the clubhouse available for visitors to stay. This would definitely be an option worth considering, though we decided to stay in the centre of Melbourne instead. Even if you are not staying in the clubhouse, do make sure you take some time to look around it and to sample the excellent food. All-in-all a lovely spot.
You can see more details about our trip to Australia here.