ST ANDREW'S BEACH - 17 POINTS
When you think of Melbourne golf, it is likely the Sandbelt will be what comes to mind. However, just an hour's drive from the city will get you to Mornington Peninsula. Here you will find some of the finest golf courses the country has to offer and the area is well worth a visit.
One of the best of these is St Andrew's Beach. Of all the courses that he has built, Tom Doak says this is one he would like to play every day and I can certainly see why.
Originally this course was going to be the centrepiece of a high-end private club, but the club fell into administration and instead the course is now a wonderfully good value, pay and play course. On our arrival at the course, it felt very different from the other courses on our trip. It really did feel like an Edinburgh Council-run public course from my youth - there wasn't a hint of pretension and it felt like a place that was all about the golf. There is a slightly temporary-looking shop to check-in at (although they were able to get us an early morning sausage roll which is more than the top Melbourne courses were able to offer!) and then away we went.
Doak says that this was a course that required virtually no earth-moving as the course was just waiting to be laid out and this is definitely wonderful land for building a golf course on. You feel that greens were just mown and the bunkers were made merely by scooping them out with a digger. This is one of the most natural-feeling 'new' courses I have seen.
The course has a delicious variety of hole lengths, with many '½' holes to enjoy, like the short 2nd and 14th. While the overall yardage is only 6,200 yards from the white tees, it is a par 70 so definitely provides a good test and it didn't feel like a short course.
Like most of Doak's other work, this isn't a course where you have to be too fearful from the tee. You'll be able to find the short stuff relatively easily, though the second shots will often require imagination into well protected, and often small, greens.
I found this a really accessible course. You didn't have to be a low handicap to get a few birdie opportunities and, while you never see the sea, the views of the golf course are wonderful at times.
We teed off in the pouring rain and didn't really see the course in the most pleasant weather but it says a lot that we still were raving about the course long after we came off, despite the conditions. I would thoroughly recommend seeing this course - it's well worth the drive from Melbourne!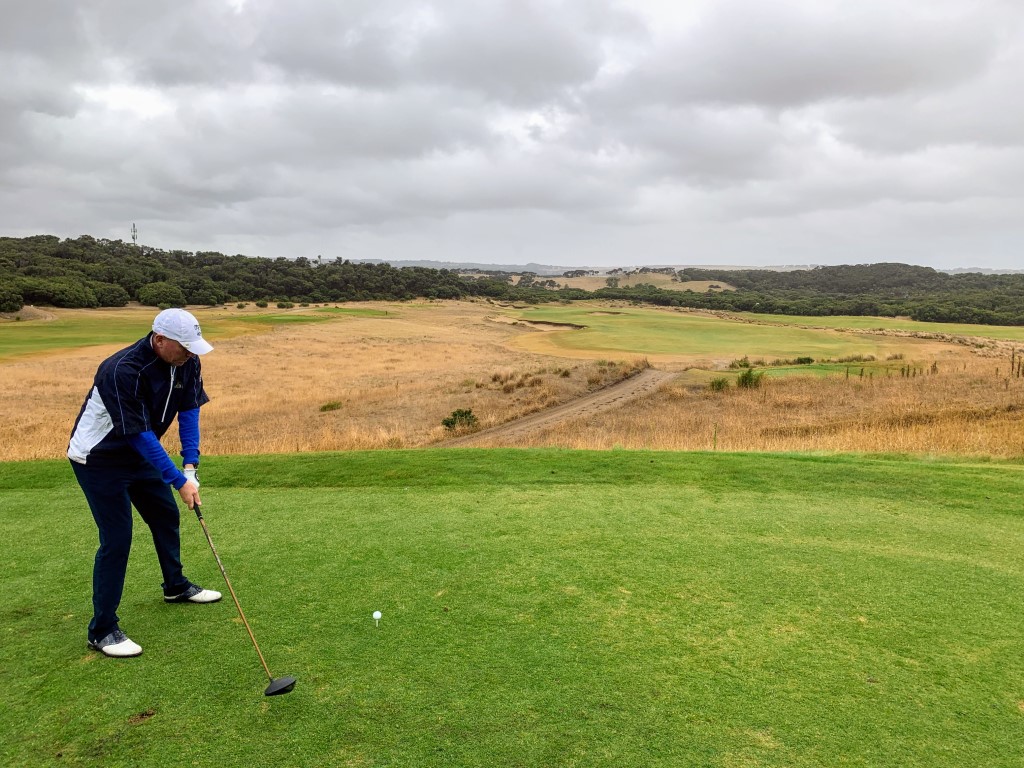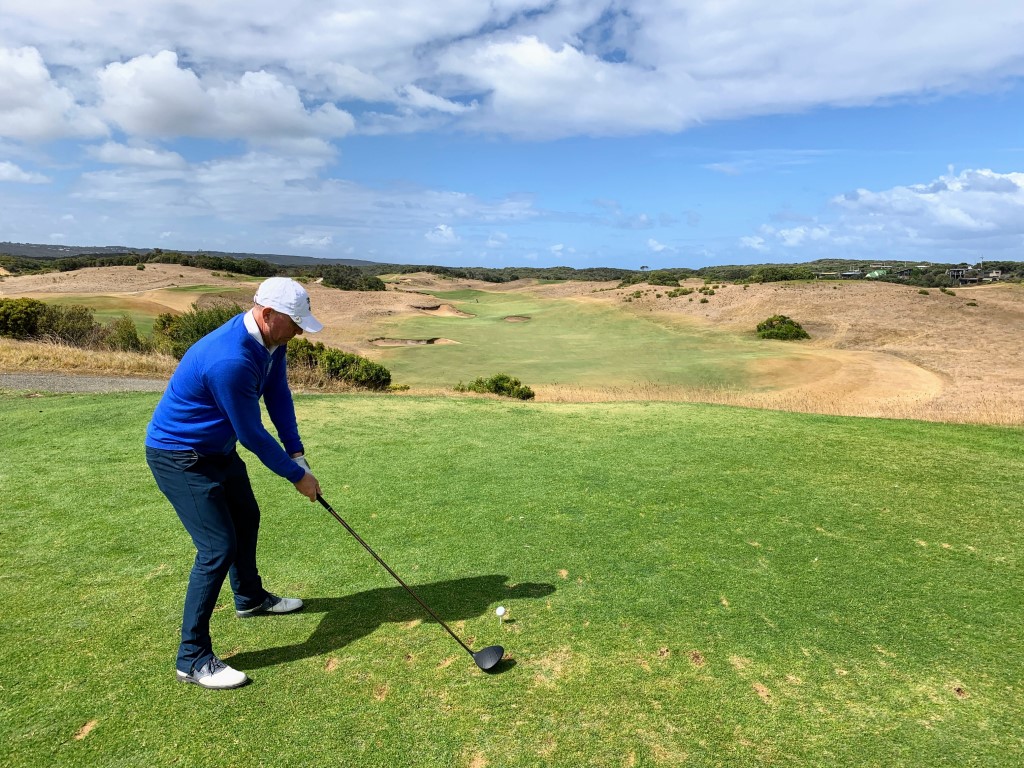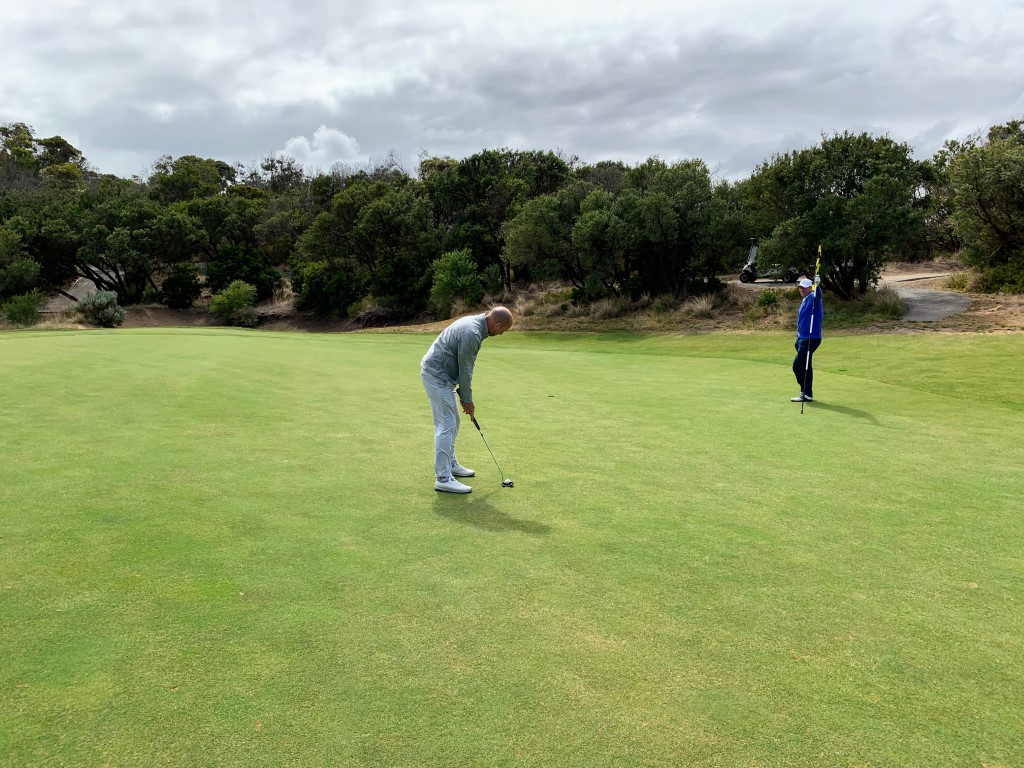 BOOKING THE COURSE
People will rave about the value of Barnbougle Dunes but this might trump it and is possibly the best value tee time in the land. We paid just A$59 for the midweek rate - an incredible bargain.
You can book directly on the website from a couple of weeks out, but if you are planning further ahead than that, send them an email and you will get a quick response if my experience was anything to go by. These are nice people who want you to enjoy what they've got!
One slightly odd thing to note is that this is a Tom Doak course, called the Gunnamatta course. However, the Tom Doak redesign of the Ocean course at the National, just down the road, is also going to be called Gunnamatta. Apparently the two clubs are 'working it out' but confusion could abound - be careful you book the course you intend to!
TOUR TIPS
I am afraid I don't have much to offer in the way of advice if you are planning to stay in the Mornington Peninsula as we came up and down from Melbourne for the day. That is very doable - it was just an hour and twenty minutes from the centre of Melbourne to arriving in the course car park. However, be warned, there are speed cameras all over the road down from Melbourne, so make sure you stick to the speed limit.
Apparently we missed out by not visiting the nearby brewery so you may want to check that out if you are in the area and there is tons of Airbnb accommodation around if you want to stay for a couple of days.
In terms of other places to play, The National Golf Club has three courses and is just ten minutes away if you are considering doing a double header as we did.
For more details of the trip, and some of the logistics, you can read my blog here.